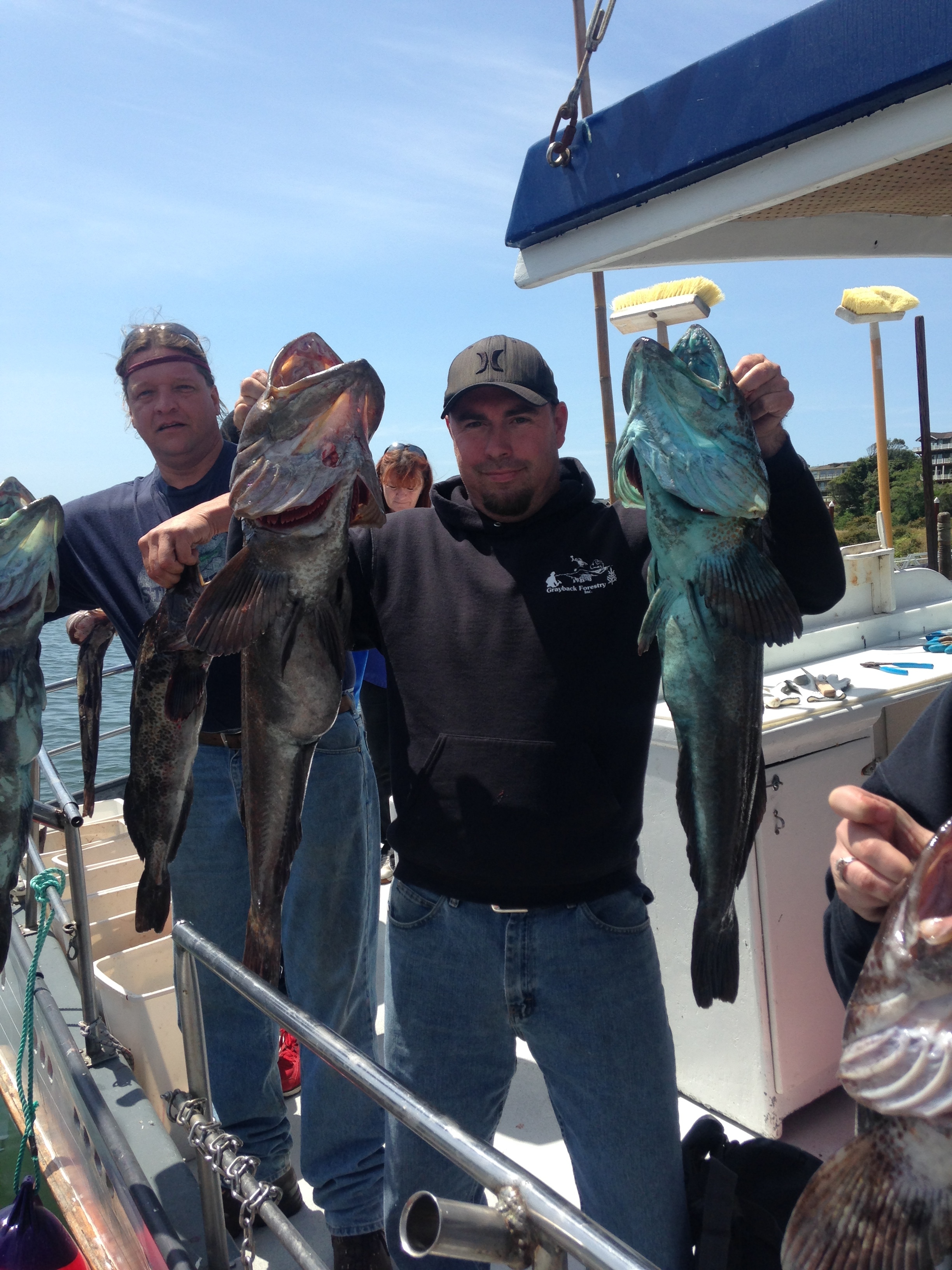 Tidewind Sportfishing is located in the Port of Brookings.
The Port of Brookings is noted to be one of the safest harbors along the coast due to the direction it faces. The Port of Brookings-Harbor is also located in a cove, which gives us an opportunity to fish when often times others can't. A morning fishing trip is predictably fishable. Later morning trips are available, weather permitting, for those who prefer a later start to the day.
Tidewind Sportfishing has been a family owned and operated charter for over 20 years. New owner, Kyle Aubin, have grown up working at Tidewinds. Kyle has been working on the charter boats since he was 10 years old. He started as a deck hand, eventually got his 100 ton masters licence through the U.S. Coast Guard and became a charter boat captain. After years of running the boats, he is now the owner of Tidewind Spotfishing.
There are things that a consumer should know when choosing a charter. First of all, not all passenger boat licenses are alike nor are all Captain licenses alike.
All of our boats are "Inspected Passenger Vessels". This is a higher standard that is designated and given by the U.S. Coast Guard. The requirements to obtain this title are to be constantly met and maintained. To maintain this high standard ALL of our boats are inspected both in and out of the water by the U.S. Coast Guard every year.
All our Captains have a 100 TON MASTERS LICENSE. This license is a higher license and involves education, safety and experience to obtain from the U.S. Coast Guard.
You can call us anytime to ask us questions or make your charter reservation.
Let's go Catchin'